Outdoor activities for all
Suomen Latu - the Outdoor Association of Finland is a national non-profit organisation founded in 1938. Suomen Latu has a unique role as the largest outdoor organisation in Finland and the number of individual members is growing totalling more than 94 000 members in 184 local associations. You can search for a local association nearest to you on our member club search. We publish the magazine Latu ja Polku, which is the biggest outdoor magazine in Finland with 140 000 readers.
Our mission is to promote outdoor recreation and a physically active lifestyle for all. Our activities cover all seasons and are adapted for all ages. Traditional activities such as hiking and skiing remain popular and new ones, such as well-being from nature, mushroom trips and activities for families have taken root. All in all Suomen Latu promotes 15 activities nationally by organizing training and supporting the volunteers. Member associations organize activities based on the local interests and conditions.
According to our vision, everybody can find a meaningful way to engage in outdoor activities and enjoy nature. Suomen Latu is a recognised advocate for outdoor activities. Our members promote outdoor activities and enjoy nature in a sustainable way.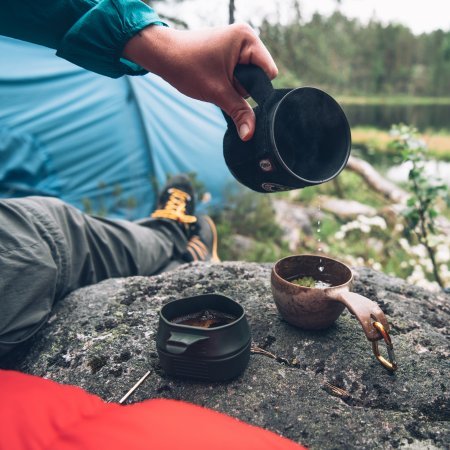 Our values
Everybody has a right to outdoor activities
We work to ensure that everyone living in Finland has a right to enjoy outdoor activities at their own level, depending on their starting point, on their own or in the company of others and in their local area - regardless of gender, age, cultural background, health or social status. We organize outdoor activities suitable for all and participate in events organized by others. Outdoor activities are present in our everyday life, for example as physical activity in leisure and at work.
We respect environment
Outdoor areas are a prerequisite for our operations. Our activities strengthen a sustainable relationship with nature as they are based on physical activity (no motorized activities except for disabled persons) and create a genuine connection between nature and mind. We avoid unnecessary wear and tear on nature. We respect nature and communicate how to act sustainably in the outdoors. We are able to enjoy the outdoors and conserve it for future generations. We cherish everyman's rights and responsibilities. We guide outdoor enthusiasts holistically to environmentally responsible practices in all our activities.
Our activities and information are open to all
Our activities are open to all and it is easy to get involved. Everyone is welcome to join us. We communicate on outdoor activities and related topics in a transparent manner. Transparency is expressed in trust, commitment and respect for our actions.
Volunteering is our cornerstone
People are involved in our activities of their own choice. Our goal is to support voluntary participation and self-reliance. We value the contributions of volunteers. The role of hired staff is to create, maintain and support a framework for volunteering.
Suomen Latu in Numbers (2021)
Founded in 1938
184 local member associations
94 000 individual members
1144 active instructors in member associations
11 400 events
319 000 participants in events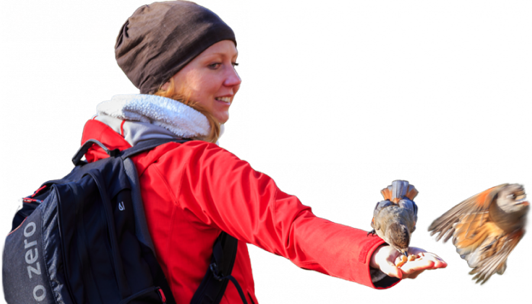 Get some fresh air!
We love to exercise – and we love to do it outdoors.
Get involved!
Take part in Finland's largest outdoor community and become a member in one of the Suomen Latu member clubs.
Act!
Have an impact on outdoor recreation politics in Finland with us.
Become our Member
Suomen Latu is an expert organisation and promoter of outdoor activities. We are an organisation open to all. Our goal is to increase interest in outdoor exercise as well as develop possibilities for outdoor life and recreational exercise.
Become our member by joining one of our member clubs. We are sorry to inform that we can provide the membership application only in Finnish.
Join us!